Get advice
Good financial advice can really help you get your plans in order. It can also help you decide when to retire.
The earlier you retire, the longer you will have to live on your savings. You might have to support yourself for 30 years or more.
Aged Care Considerations are important when planning your retirement
In addition to any age pension you may receive, take a look at what your superannuation will give you and check how your savings are going. If you don't have as much as you need, you may want to consider working a little longer or working part-time so you can build up some extra money.
There are risks in some investment products, so make sure you get independent advice before you decide.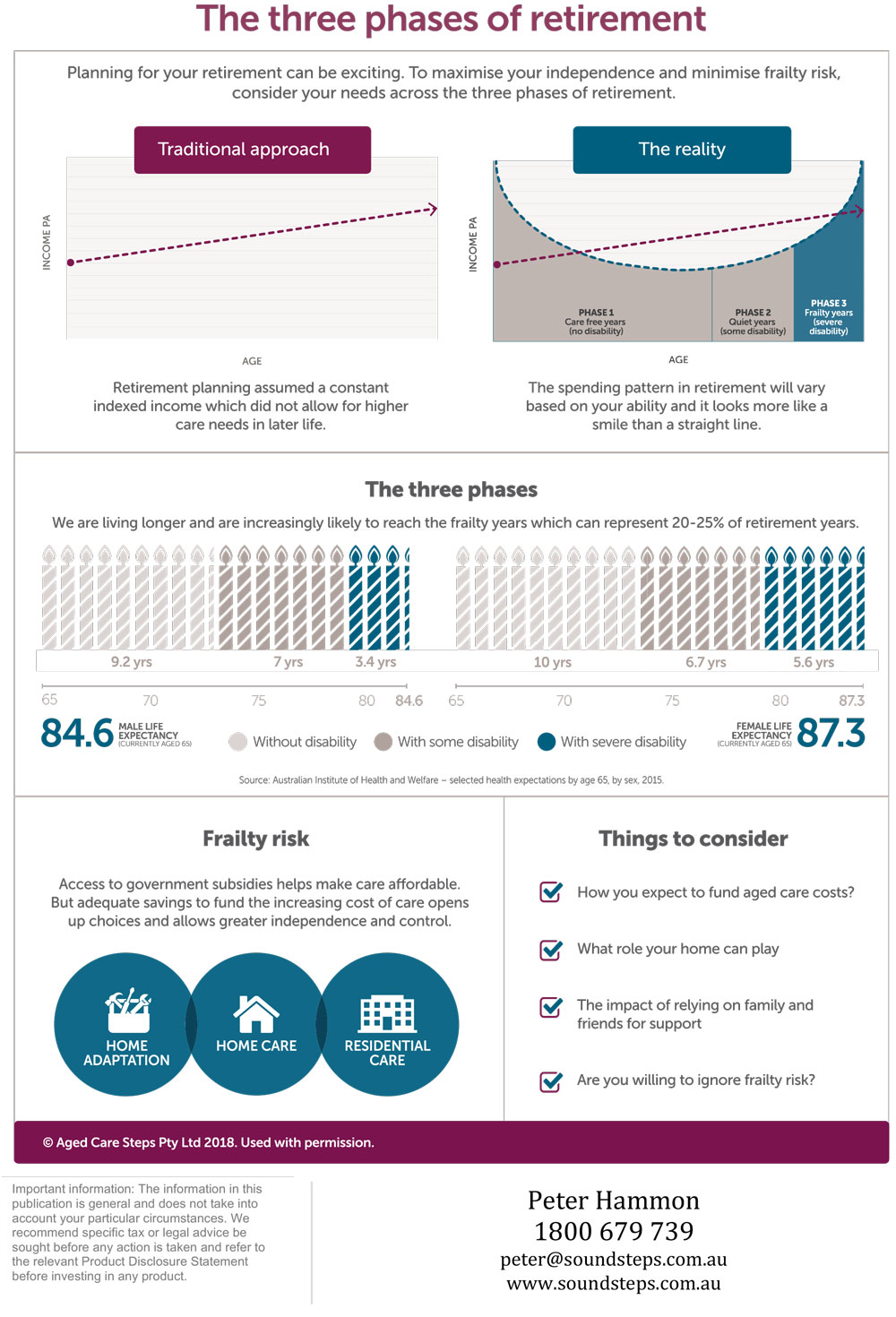 Click here to view a short video on the benefits of Transition to Retirement